Sword is an entry-level vertical cutting system designed and based on the real needs of the little-medium sign makers, stand organizers and shops, industrial and crafts companies with high cutting volumes. Very light and user friendly together with an exceptional power of cutting and many other innovative functionalities to work any kind of panels and media aluminium included. A dream that comes true!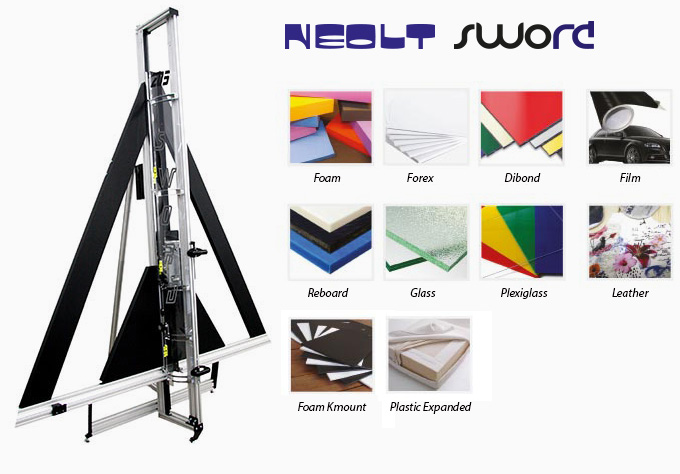 Download Neolt Sword Brochure

Main Features:
Millimetric base for tool positioning.
Light body frame but strong and reliable.
Quick tools change: with two units always installed and a third optional
Two rotary blades: one moving and one fixed for forex & foam.
Tool for dibond and aluminium cut.
V-cut tool for cardboard angular cut at 60 deg and 90 deg
Diamond wheel for glass engraving.
Oversize and strong support base to feed big dimensions panels
Available in two heights: 165 or 210 cm.